This post contains affiliate links.
We used to have a really awesome pool table years ago that we sold when we thought we were moving to California.  This pool table had red felt top, was solid and we bought a top board to turn it into a ping pong table.  My kids were babies at the time but now that I have a seven year old and a four year old I know they would have enjoyed hitting the balls around.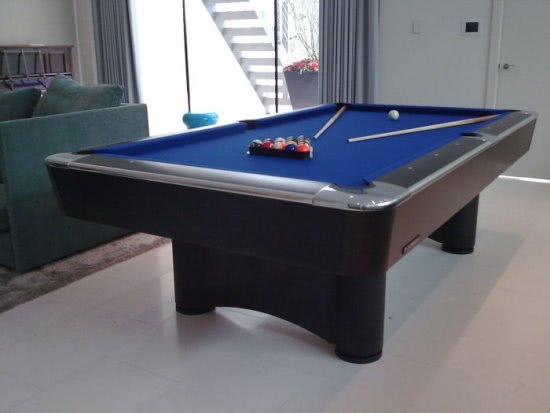 There are so many great luxury pool tables to choose from when looking at pool table sites like Liberty Games which sells everything from refurbished pool tables, reconditioned pool tables to American style pool tables.
I even saw an all steel pool table which is something I had never seen before.
But with kids if I were to get another pool table I might consider the 6′ Strikeworth Multi Game Table, which though it is only 6′ has air hockey and table tennis to increase usability with my boys.
I really do miss my pool table and sometimes consider getting one for our front room again in the future.  I do recall my only problem is that other than my wife and I occasionally playing or me practicing by myself I didn't have company over often enough to play it more than a few times per month.
Here was my old pool table by the way:
-Justin Germino