This post contains affiliate links.
Lego: a construction tool that is the domain of children and adults alike, bringing to life everything from a toddler's imagination to an adult's depiction of the real world. Whether you were a fan of Lego years ago or remain one today, prepare to be amazed by the wonders of some of the most bizarre Lego sculptures you've ever seen!
1. Pinhole Camera
The creator of this unique Lego structure began by deconstructing a Polaroid 95a camera, stripping out its components and then rebuilding the entire thing with Lego. Beyond its cool look, the camera actually works; a manually turning crank takes a full 23 clicks to advance each frame.
2. Lego Pinball Machine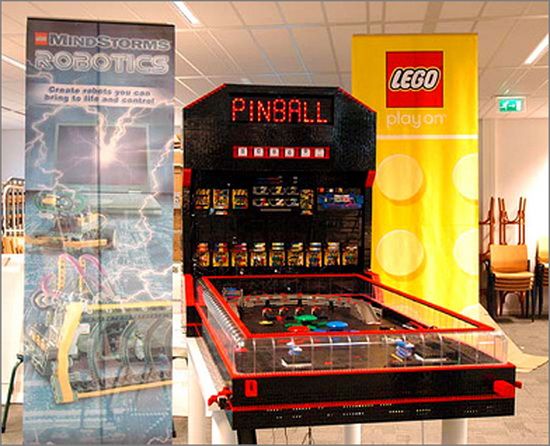 Hundreds of hours and more than 20,000 Lego pieces allowed Gerrit Bronsveld and Martjin Boogaarts of the Netherlands to create a fully functioning pinball machine with operational coin slot, working bumpers and a full electronic display to keep track of scores.
3. Raskolnikov's Apartment
Fans of Dostoevsky's Crime and Punishment may recall this scene in Raskolnikov's apartment with Zossimov and Razumikhin.
4. San Marco Square, Venice, Italy
Less bizarre than it is simply awesome, this recreation of beautiful San Marco Square in Venice depicts people, architecture, boats and nature, all using only an array of official Lego blocks. Details range from ripples in the water to the chic shops and cafes lining the lanes – you can imagine the time spent by the sculptor on this piece!
5. Lego Tree
Grown from nothing outside of Lego bricks, this tree represents only one piece in a fantastic series by a hardcore Lego artist.
6. World in Your Palm
A great example of Lego sculpture taken to an amazing artistic level, this sculpture depicts a full-featured village in the palm of a monstrous hand.
7. To Hell and Back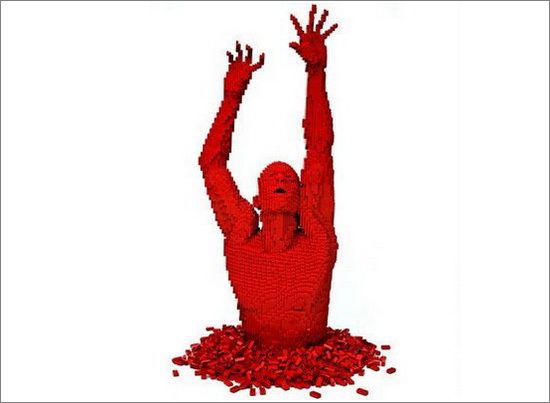 Whether or not this Lego sculpture is hoping to convey the idea of a man escaping from the depths of hell, the use of exclusively red Lego and the expression on his face certainly give that impression!
8. Lego Flames
A real campfire or a clever use of Lego? Given that we already know the answer, it's easy to admire the realism of this sculpture.
9. Life Size Volvo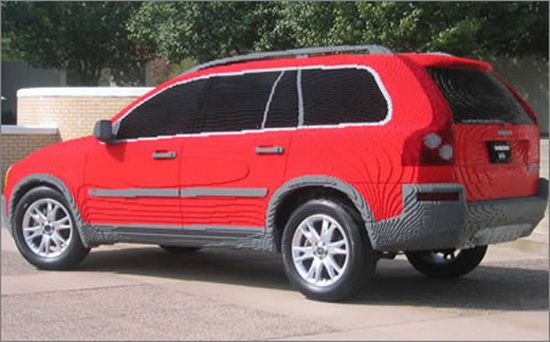 This incredible use of Lego portrays a life-size version of a Volvo XC90 SUV, right down to minute details on the trim and body.
10. Lego Cello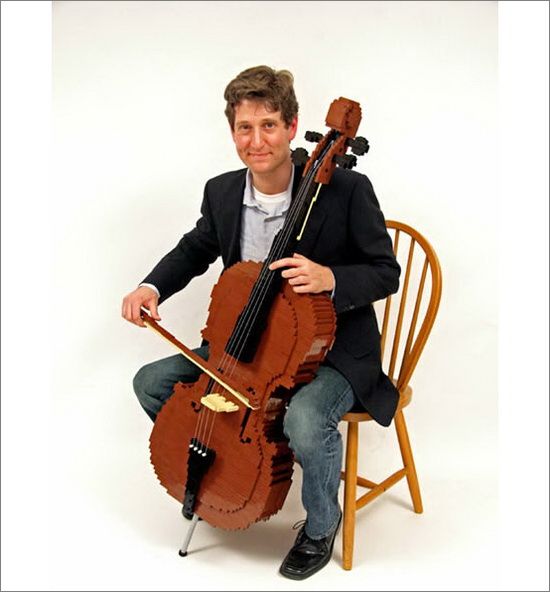 Done by Nathan Sawaya, the same talented Lego artist behind the 'World in Your Palm" piece outlined above, this detailed Lego cello looks almost real enough to play.
11. Man on a Bench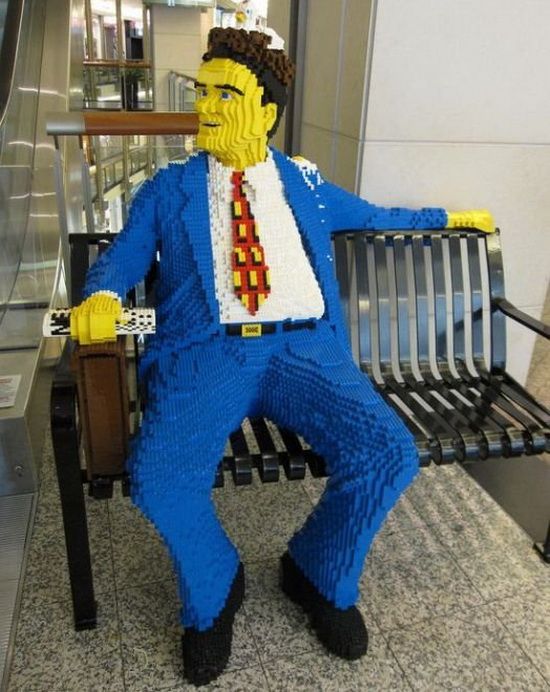 Seen sitting on a city bench, this sculpture of a relaxing business professional drips with detail, right down to the folded newspaper in his right hand.
12. Escaping Brains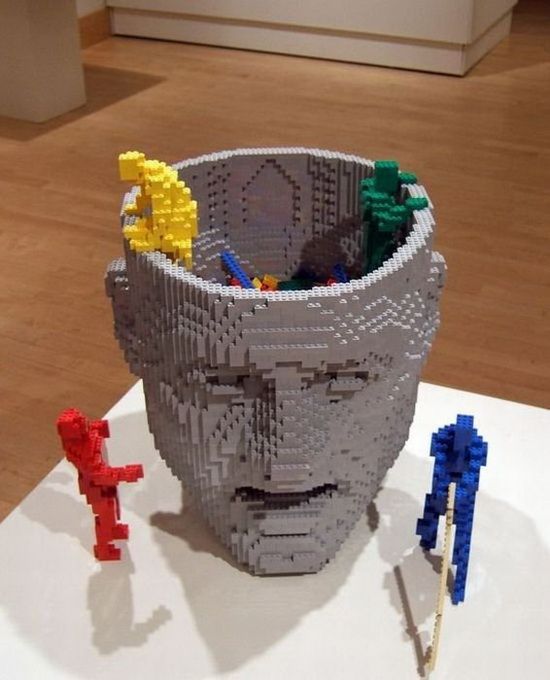 Either this sculpture brains are escaping or it represents a Trojan Horse of some kind but the artistic value and unique depiction offered by this sculpture are amazing no matter what scene it intends to convey!
13. Open Wound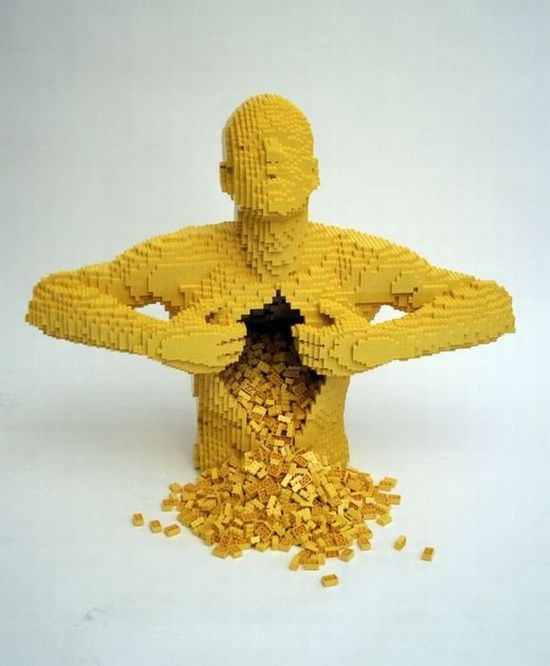 In a piece similar to the all-red man emerging from the underworld, this all-yellow Lego man's insides are spilling out.
To see more breath-taking Lego sculptures, visit Legoland California and have fun!